The best part of the meal are sometimes the sides!
I love to host parties and celebrate with family and friends. At our house, my husband is in charge of the barbeque.That is totally his territory! He loves to smoke meats on his Green Egg.
I'm in charge of the sides. I have 3 go-to sides to share with you that I found on Pinterest, of course. I've tried them at several different events and they are crowd pleasers! They are now my KEEP recipes. I really like these recipes because the ingredients aren't complex. You can find them easily in your grocery store. You can make them the day before or the morning of. The hardest part is chopping vegetables. Since they don't require a ton of work, I'm able to relax and enjoy my guests at the party. High-five to the people who shared their delicious recipes and photos with us!
Here they are. You've gotta try them! I'm also including a divine BBQ sauce from Franklin Barbeque in Austin, Texas. Watch him here.
Drunken Beans (frijoles)
Mexican Corn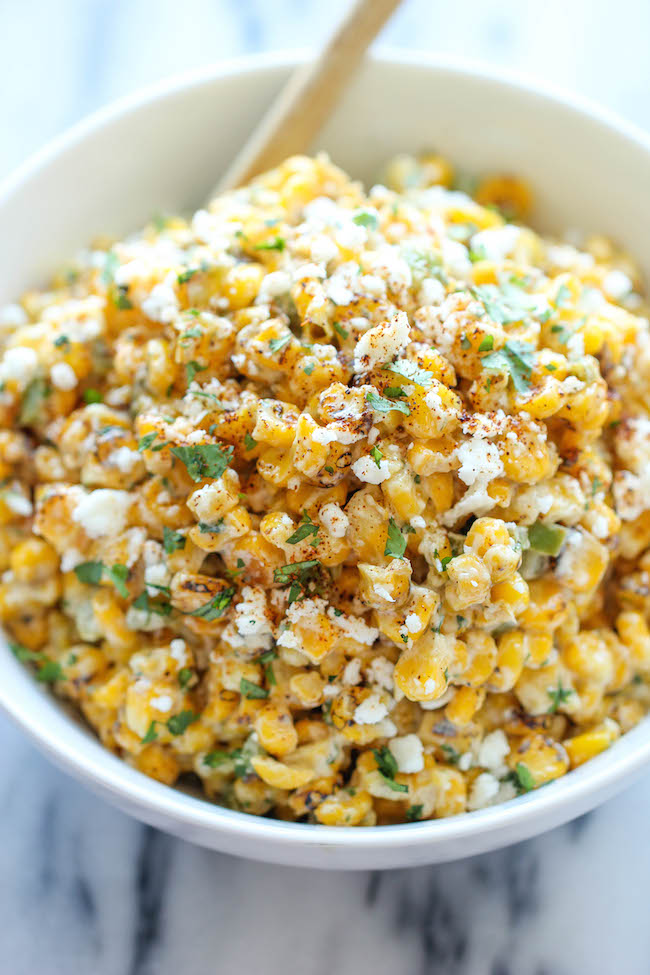 *I have used frozen corn and it worked out great!
Potato Salad
Aaron Franklin's BBQ Sauce
1/2 lb butter
1/2 yellow onion, finely diced
1 1/2 cups ketchup (not high fructose corn syrup)
1/2 cup apple cider vinegar
2 ounces light brown sugar
1 tsp kosher salt
1 tsp black pepper
A little less than 1 tsp garlic powder
A little less than 1 tsp chili powder
1/2 lemon squeezed
Melt butter and saute onions until soft and translucent.
Add remaining ingredients and bring to a boil, reduce heat and simmer for 30 minutes.

Serve warm with barbecue.
Cheers!